Medical Materials
One of Japan Vilene's main medical products is functional base materials used by pharmaceutical companies for cold compresses and for plasters. Sales to hospitals include surgical bandages, caps, gowns, drapes and disposable incontinence bed sheets.
Japan Vilene's molded face masks are used in surgical operations and other hospital uses, as well as to protect factory workers from dust.
In medical and consumer applications, Japan Vilene's nonwovens meet requirements for products with absorbent, permeable, lint-free and, if necessary, bacteria-proof properties. In addition, the product designs of these nonwovens are tailored to meet individual requirements.
Major Products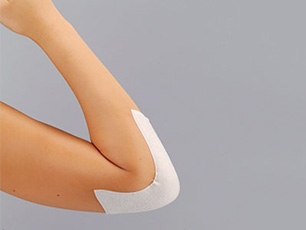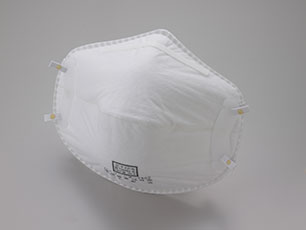 Pharmaceutical base materials

Transdermal backing materials
(cold and hot compress base materials, plaster base materials, transdermal therapeutic systems base materials)
Medical backing materials registered in DMF of the U.S. FDA and NMPA of the Chinese FDA (cFDA)

Medical cosmetic base materials

Cosmetic base materials
Cooling sheet base materials

Sanitary materials and medical devices

Medical masks, gowns and drapes for hospital-use
Surgical bandages
Dressing pads
Disposable bed sheets
Infection prevention sheets and pads
Dialysis care products
Rectal catheters
Medical cast padding

Disposable respirators and masks

Disposable respirators (National assay-approved)
N95 Particulate Respirator (NIOSH N95 approved)
Dust-proof masks
Filter materials for masks

Cleaning tools for professional use

Disposable mops
Wiping
Cleaning pads

Other products

Food product packing materials
Antistatic wiping good