Air Filters Materials
There is a growing need to clean the air in the living and working environments. According to Japan's Buildings Maintenance Law, the floating dust level in buildings is required to be less than 0.15 milligrams per cubic meter. In addition, increasing importance is now being attached to the removal of harmful substances from the air.
Sophisticated filter system are especially important for precision manufacturing industries, where one speck of unwanted dust can have a major impact on quality. To combat this problem, facilities such as semiconductor production plants use clean rooms. For passenger cars, high-performance filtration systems have been developed to clean the air drawn into the cabin.
As the leading Japanese nonwovens manufacturer, Japan Vilene supplies nonwovens for filters, air conditioning equipment and systems using materials that meet the market requirements.
Besides air conditioning, Japan Vilene produces precision filter media and systems for specialty dust collection and car cabin air filters.
Japan Vilene will respond flexibly to new market trends by developing high-performance, highly functional nonwoven filters and innovative systems using those filters.
Major Products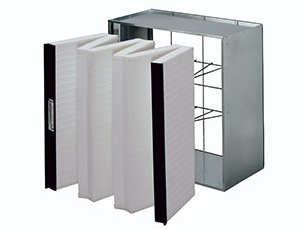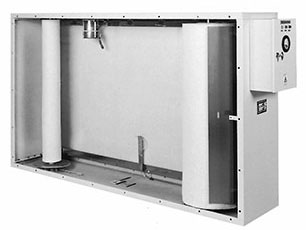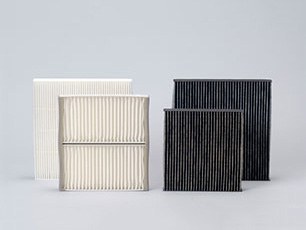 VILEDON air filter series

For spray-painting booth
For ovens (Heat resistance filter)
Washable type for general use
Disposable type for general use
For equipment filters
Panel type filters

Automatic roll filter system
Fine filters Ecoalpha series

Filter element detachable type
Cell box type
Anti sea salt
Thin and ultra light weight type
Pocket type

Filter casing
Insect filter
Gas removal filter

For odor and corrosive gas removal
Chemical filter

HEPA/ULPA filter
Asbestos removal

Negative pressure clean unit
Air shower (easy installation)

Pollen removal air shower
Equipment filters

For house ventilation (dust, gas removal)
For OA equipment (VOC and Ozone removal filter)
For trains, ventilating fan, air-purifiers

Cabin air filters
Air intake filter for turbo machinery
Fuel cell filters