Message from the President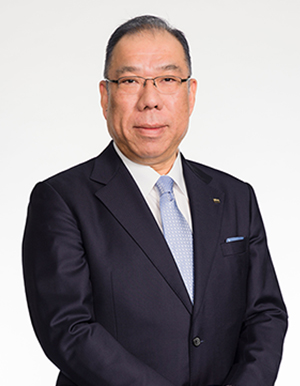 Japan Vilene Company Co., Ltd. is a leading company of Nonwovens which was established in 1960. We have continued to contribute to society through our products which are essential in both industry and people's daily lives. We provide car floor mats and polyester staple fiber in addition to Nonwovens products globally.
We have defined our highly functional products as
which are invented by integrating our superior raw material technology, various production processes and finishing methods, and have been applying them to innovate new products and materials.
We will continue to provide indispensable products to enhance your daily life using both our high research and development capability, as well as our networks in the Freudenberg Group.
The Japan Vilene Group will continue to pursue

with corresponding to changes in the world, focusing on our keywords of Challenge, Variety and Speed, as well as Passion with having confidence and pride to our own products and services.