Message from the President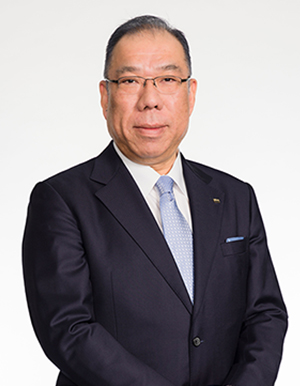 Japan Vilene Company, Ltd. was established in 1960 as a joint venture by Freudenberg/Germany, Toray Industries, Inc. and DIC Corporation, originally specialized in nonwovens. We have made a contribution to society as a leading company of nonwovens which are indispensable to both industry and people's lives.
In our Mid-Term Management Vision, we have defined

as high function fabrics with added value to conventional nonwovens which will renew industry and our lifestyles. To realize

, we have pursued the unlimited possibilities of nonwovens, improved their function, and promoted innovation in developing nonwovens.
In April 2016, we made a start as a joint venture company of Freudenberg/Germany and Toray Industries, Inc., our main shareholders since our foundation. We are determined to promote our business with the two companies by creating synergy from more global perspective. Furthermore, we will aim to expand existing market and cultivate new one focusing on the development of nonwoven materials which will contribute to a prosperous future.
You will look forward to the NEW Japan Vilene, who will continuously take up the challenge of